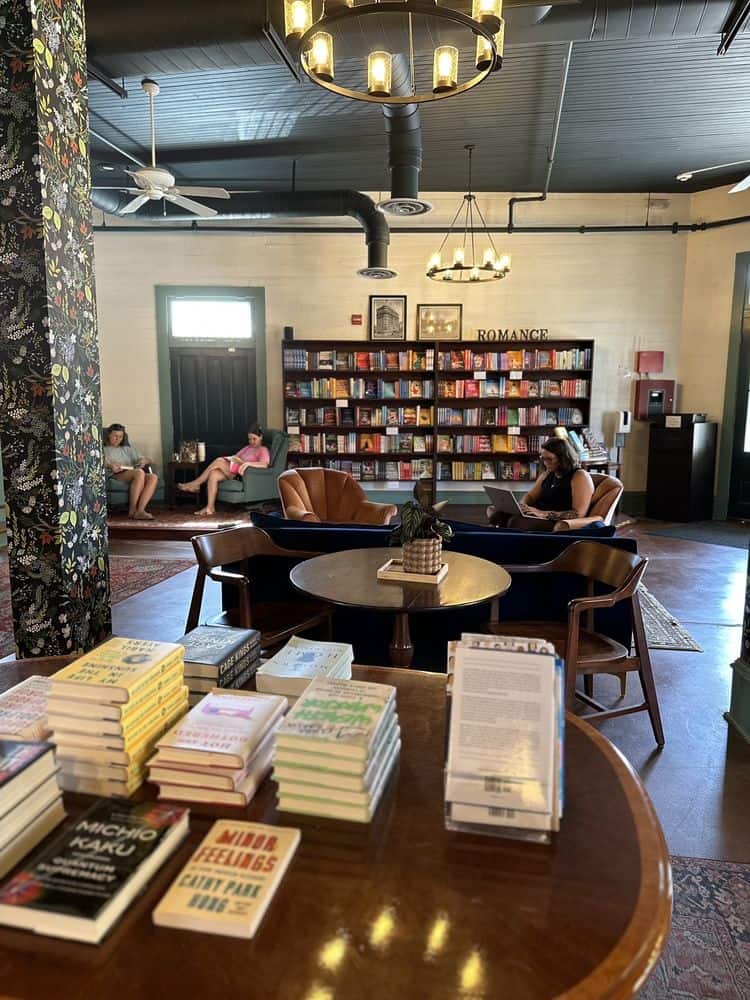 Whether you and your partner share a deep passion for literature or you simply enjoy a cozy evening with a good book, Austin has some fantastic date ideas for you. From world-class libraries to charming bookstores and literary-themed experiences, here are four perfect date spots for book lovers in Austin.
Harry Ransom Center:
The Harry Ransom Center, located on the campus of the University of Texas at Austin, is a treasure trove for book enthusiasts. It's a research library and museum that houses an extensive collection of rare books, manuscripts, and literary artifacts. This is an ideal destination for a date that combines history, culture, and literary exploration. You can take a guided tour through the center to discover rare manuscripts from famous authors like James Joyce and Gabriel Garcia Márquez. Stroll through the exhibits, which often feature intriguing literary collections, and engage in thoughtful conversations about your favorite authors and their works.
Vintage Bookstore & Wine Bar:
If you and your partner enjoy the charm of old books and the sophistication of fine wine, the Vintage Bookstore & Wine Bar is the perfect place to spend an evening. Located on South Congress Avenue, this unique bookstore combines the love of reading with a cozy wine bar, creating an inviting and romantic atmosphere. Browse through shelves of vintage and rare books while sipping on a glass of wine or enjoying a charcuterie board. With its warm lighting and welcoming ambiance, this place is a great spot to have meaningful discussions about your favorite reads or to discover new ones together.
Austin Central Library:
Austin Central Library is more than just a place to borrow books; it's a stunning architectural masterpiece that showcases the city's commitment to culture and learning. This modern library, located on the shores of Lady Bird Lake, offers a serene and inspiring setting for a date with a literary twist. Explore the library's vast collection of books, graphic novels, and periodicals. You can even pick up a book or two and find a cozy spot in the library with a view of the lake, where you can read together in peaceful surroundings. Don't forget to visit the rooftop garden, a beautiful space to relax and enjoy a conversation about your literary interests.
Novel Escape:
Novel Escape is an immersive escape room experience tailored for book lovers. Located in downtown Austin, this unique venue offers a thrilling date idea that combines literature and adventure. You and your partner can step into the shoes of famous literary characters and work together to solve puzzles, riddles, and challenges inspired by classic novels. Novel Escape is a fantastic way to test your teamwork, problem-solving skills, and knowledge of literature while having a blast.
Whether you choose to explore rare manuscripts at the Harry Ransom Center, unwind in a vintage bookstore and wine bar, discover new reads at the Austin Central Library, or embark on a literary adventure at Novel Escape, you're sure to create wonderful memories and deepen your connection with your partner. So, grab your favorite book, plan your next Austin date, and immerse yourselves in the world of words, stories, and romance in Austin.