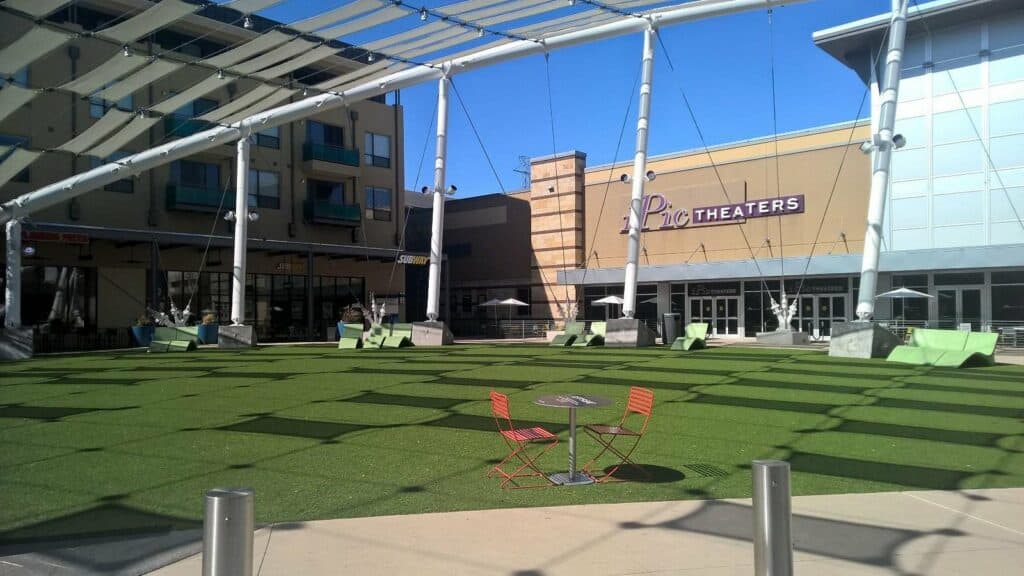 The Domain is a premier shopping and entertainment district that also happens to be a fantastic place for a romantic date night. Whether you're looking for a casual outing or an upscale evening, The Domain offers a diverse range of options for a memorable date. Let's explore the best date spots in The Domain, Austin!
Dining Delights:
Paul Martin's Austin Grill: Paul Martin's American Grill is a culinary gem that exudes a classic and sophisticated charm, making it an ideal destination for those seeking an exceptional dining experience. Paul Martin's is renowned for its expertly cooked steaks. From tender filet mignon to perfectly seasoned ribeye, their steaks are a carnivore's delight. If you're a steak enthusiast, this is the place to be.
Plank Seafood Provisions: Plank Seafood Provisions exudes coastal charm, even in the heart of landlocked Austin. The restaurant's decor features nautical elements, such as weathered wood, maritime ropes, and ocean-inspired artwork, creating a relaxed and inviting atmosphere that beautifully complements its seafood-centric menu.The menu is a tribute to the bounty of the sea, offering a wide array of choices, from oysters and ceviche to a diverse selection of fish, shellfish, and more. You can trust that your seafood will be of the highest quality and responsibly sourced.
Stroll and Shop:
The Domain is renowned for its upscale shopping experience. Take a leisurely walk through the charming streets, exploring designer boutiques and well-known brands. The open-air environment and beautifully landscaped spaces provide a perfect setting for hand-in-hand strolls with your significant other.
Entertainment:
iPic Theaters: If you're in the mood for a movie night, iPic Theaters at The Domain offers a luxurious cinema experience with comfortable seating and gourmet dining options.
Topgolf: Challenge your date to a friendly game of golf at Topgolf. It's a fun, interactive experience that can be enjoyed by both beginners and avid golfers.
Sweet Endings:
Finish your date with something sweet from one of the many dessert options at The Domain. Our favorite is the irresistible gelato at Dolce Neve.
Head to the Domain for your next date night. You are sure to have a good time.